It is with great pleasure, for yet one more year, that we continue our offers to the " Xamogelo tou Paidiou" organization.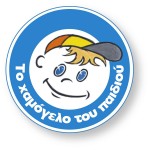 With Easter 2012 coming up, we offered the foundation in Moschato, traditional Easter sweets and savories that have been made by our students.
We wish everyone happy holidays and a happy ester.